Bonjour amateurs de scrap,
Je viens aujourd'hui pour vous présneter ma réalisation pour le challenge de Septembre sur More than Words,
Ci dessous l'ennoncé du challenge:
Hello crafters,
i'm with you today to show a canevas created for the septembre challenge of More than words, here's the challenge:
September 2018 Main Challenge
SUNSHINE & YELLOW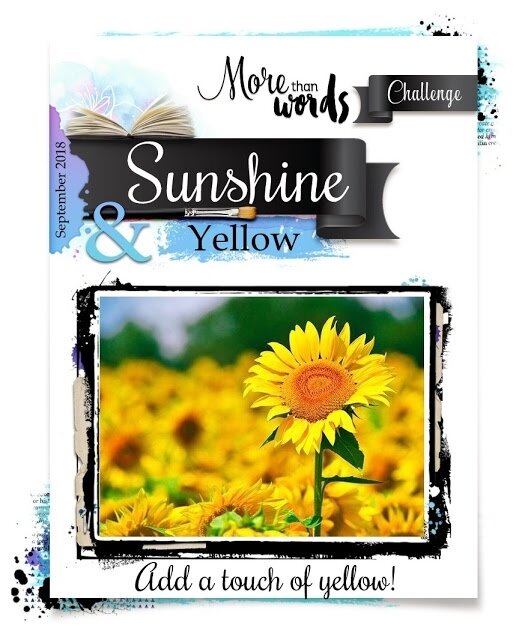 Le mot Sunshine (Lumière du soleil) me fait penser à la lumière, à ce qui vient après la nuit et les zones sombres. La lumière du soleil, est comme on le sait, essentielle pour la vie.
Ainsi, j'a choisi de créer un canevas avec des zones sombres, représentant la nuit, où des luminaires apportent la lumière et donnent ainsi une source de vie à un très beau papillon.
The word Sunshine inspires me the light, what comes after the night and the Darkness. Sunshine, as we know, is essential for life.
That's why i decided to make this caneva with some dark areas, to represent darkness, where light emerges through lighting fixtures and by the way giving life to a beautiful butterfly.
And as a title i choosed: Create you own sunshine
ci dessous des photos de ma réalisation:
So here is my interpretation of this challenge: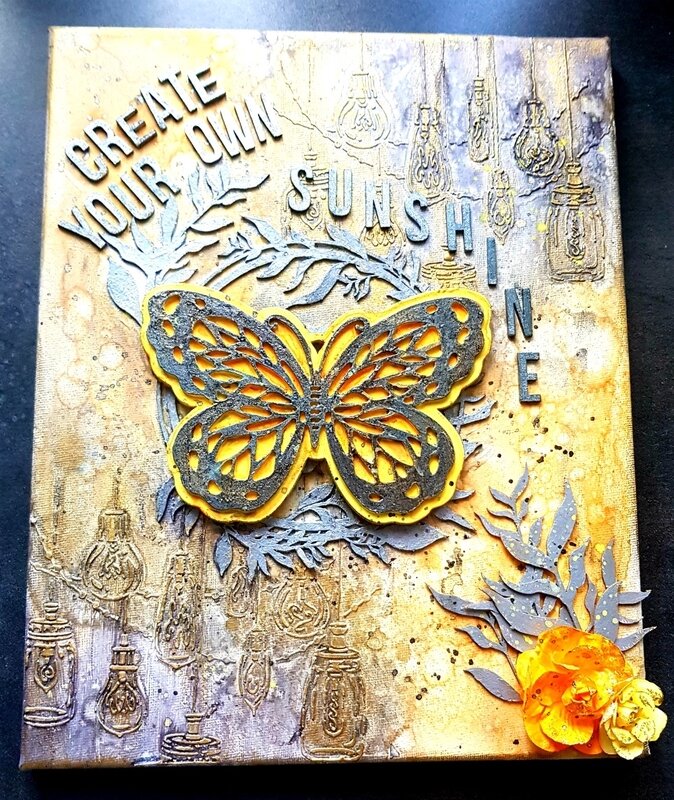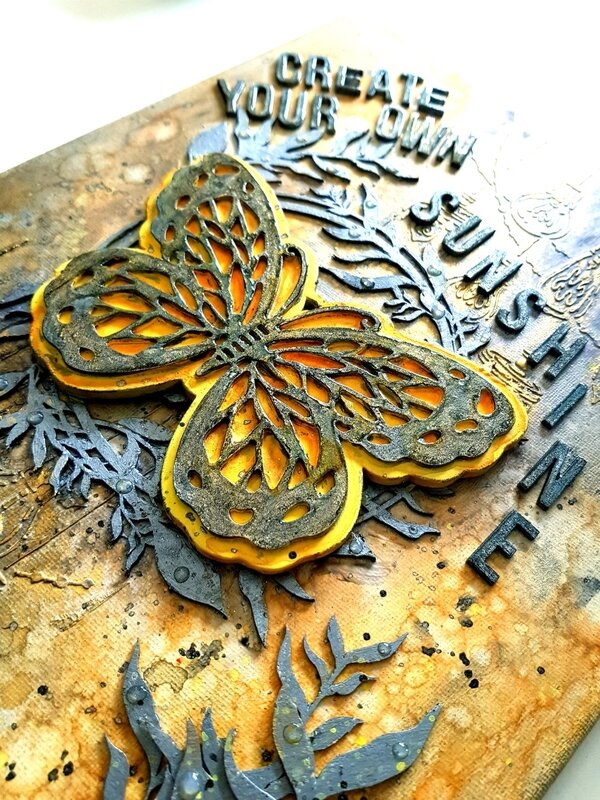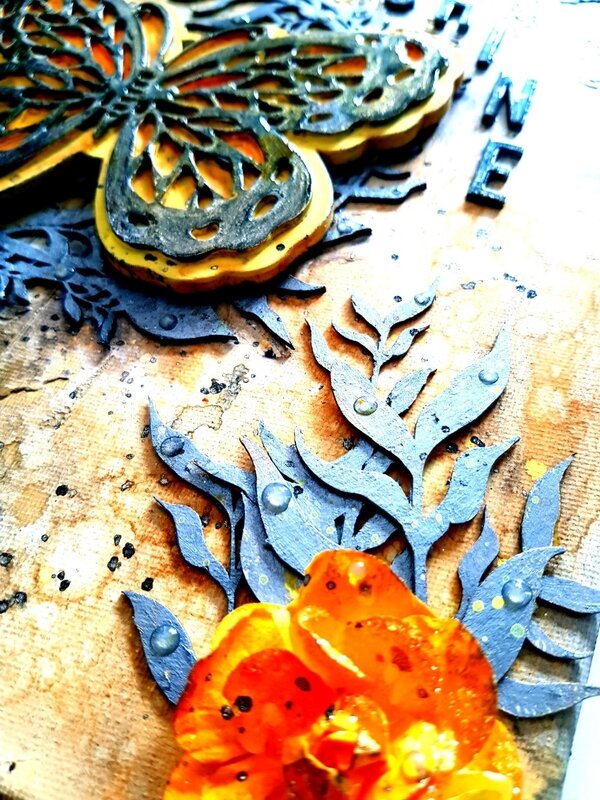 I hope you like it.
Thank you for passig by
J'éspère que cette réalisation vous aura plû.
Merci pour votre visite
Lilou Scrap